Thinking about getting pierced, but don't know where to begin? There are so many different types of body piercings, it can be overwhelming! Follow our guide to navigate this wild and wonderful realm. We help you sort out your helix studs from your ear cuffs, labret piercings and everything in between.
Getting a body piercing is a ritual that's steeped in centuries of tradition, dating back to ancient Egypt and other civilisations. Fast forward to modern society and we continue to adorn our bodies in the name of self-expression.
The difference is we now have more variety to choose from, compared to our ancestors.
Sultry siren one day, free-spirited gypsy the next? This jewellery can be easily removed to create a fresh look. From traditional studs and hoops to belly bars, lip jewels and rings for intimate areas - there are so many options.
In fact, it can be difficult to know where to begin, especially if you're new to the world of body piercings.
For instance, what's the difference between nipple clickers and nipple bars? Do your ears need to be pierced to wear a cuff? What's the most comfortable clasp for your helix piercing? Can you get away with wearing your earring stud in your nose piercing?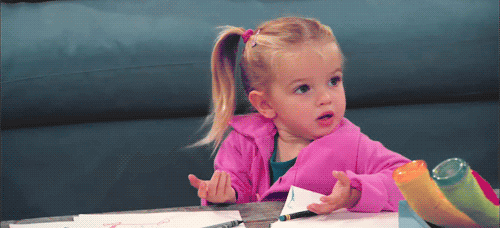 These are some of the questions we get all the time!
If you're feeling overwhelmed by it all, don't worry, we've developed a guide to walk you through the different options.
As a general rule, different types of body jewellery are intended for specific parts of your body and shouldn't be shoved into any hole. We can't stress this enough. Please don't try and stick your belly button bar into your eyebrow, without carefully examining the size, width and shape of the pin. If it doesn't fit properly in your eyebrow, you'll end up feeling uncomfortable.
Similarly, your earring will most likely be too big for your nose piercing, leading to infection and discomfort.
Body jewellery is specifically tailored for an intended location - in terms of the shape, width and length of the clasp, pin and "face".
For example, barbells may be straight, curved or horse shoe shaped, depending on whether they're designed for the earlobes, eyebrows, tongue or navel.
Some types of jewellery are quite versatile and can be worn in various locations, as long as they feel comfortable.  You might discover, after some experimenting  that your cartilage captive ring is the perfect size and shape for your  belly button.
There are so many stunning options to choose from, since the ears are the most popular area to get pierced. There's little maintenance required and few complications, so this is a good place to start for a first body piercing. If you squeal at the sight of needles, you'll be pleased to know that piercing the ear cartilage isn't too painful.Anticipated pain level for getting pierced:
Lower earlobe: small amount (similar to a bee sting)

Outer cartilage: small amount (though more painful than the lobe)

Helix: moderate

Tragus: a fair amount of pain (more painful than piercing the helix)
Earlobe: 1 to 2 months

Ear cartilage: 4 to 12 months
Studs are classics for a reason. Not only are they versatile and comfortable, they can also be worn anywhere along your outer ear cartilage, as well as your lower lobe. They can be plain, patterned, shaped or consist of a gem, diamond or charm attached to a small metal post. This pushes through the pierced hold and is held in place by a small backing.
Hooped earrings consist of a circle of wire that's worn through the piercing, usually on the lower lobe. They also tend to be worn in the helix, rook and daith areas. Hoops are secured when the tiny loop on one end is attached to the slight hook on the other side.
This classic piercing style has always been popular, and it's easy to see why. Hoops are comfortable and come in a variety of sizes. They complement any outfit - whether you're heading out to a fancy dinner or hanging around the house. You can choose the size of the hoop, depending on how subtle or dramatic you want to be. And if you have a long face and long hair, the rounded style of the hoop adds dimension and balance to your face.
Pendant earrings in the lower lobe add a touch of ethereal beauty to any outfit. The pendant is attached to a shepherd hook that hangs from the piercing. Some pendant earrings feature a backing, but this isn't usually required. The hook wire extends far enough to stay in place, until you wish to pull it out.
Sleek and elegant, pendant earrings are incredibly eye-catching. They often feature a plain design, intricate patterns or dazzling crystals.
Please note that it's best to wait until your initial piercing heals before wearing dangling earrings (pendants and hoops). It's best to stick with lightweight jewellery such as studs, after you first get punctured.
If you're still debating whether or not to get your ears pierced, cuffs provide the perfect compromise. Unlike earrings, they usually don't require any piercing to stay in place, since they comfortably hug your outer cartilage. Having said this, cuffs also work perfectly with a helix piercing (any piercing along the outside rim of your ear).
A helix piercing sits in the upper cartilage of your ear. This is perfect for those who want to sharpen their edginess, without standing out too much. There are different types of helix piercings:
Standard helix piercing: outer upper cartilage

Double helix piercing: two piercings in the same spot

Triple helix piercing: three piercings in the same spot

Forward helix piercing: the part of your ear that kisses the hairline along your face
Your tragus is an inner piece of cartilage which sits directly above your earlobe. The tragus helix piercing is placed on the outer cartilage rim. This popular piercing works well with studs or rings and really pops when combined with other jewellery. Keep industrial piercings and dangling jewellery away from this area, because your earlobe gets in the way.
The nose is the second most popular piercing site, after the ear. Nose piercings are often placed low or high above the nostril, on either side of the nose.
Anticipated pain level for getting pierced: moderate to high (more painful than the lower lobe)
General healing time:
Nostril: 2 to 4 months

Septum: 3 to 6 months
A nose ring is a small hoop located on the outside of one of your nostrils. If you have a rebellious spirit that can't be tamed, a nose ring is perfect for you.
Traced back to Biblical times, nose pins were a symbol of wealth and beauty. Today, they're often worn for cultural reasons or as a fashion statement. This subtle accessory usually flaunts a precious stone, like a diamond. A nose pin looks similar to an earring stud, but it has a longer hook that's slightly curved to comfortably fit through the nostril.
A septum piercing is placed between the nostrils in the skin at the bottom of your nose. It pierces your skin, but not the bone or cartilage. Unlike other nose piercings, these can be hidden from view if you wish. If you have a major job interview or conservative relatives, for instance, nobody will be able to see the piercings inside your nostril, if you choose to remove the jewellery.
At Ivy Dayelle, we sell septum clickers, which aren't widely available in the body piercing industry. Clickers feature a straight rod with a hinge on the bottom that latches on the side. Many people find septum clickers easier to insert and remove than rings.
Not quite ready to take the plunge with a nose piercing? Don't worry – we have the perfect solution - a fake nose septum. This way, you get all the style and attitude of a nose septum piercing, without getting pricked by a needle.
The name of this piercing can be deceiving, since the belly button isn't actually pierced. Most navel piercings are actually situated directly above the belly button - puncturing your skin, fat and muscle (as well as the cartilage). The jewellery sits over your belly button. This is one of the least risky piercings you can get, with minimal pain involved.
You don't have to be a beach bunny to sport a navel piercing. Women of all ages, with different body shapes and sizes, are choosing to wear belly button jewellery. Having said this, the shape of your belly button does matter somewhat. Interestingly, you have an ideal belly button for piercing if you have extra skin or folds in the navel area. This means your body is less likely to reject the piercing.
Anticipated pain level for getting pierced: small amount (similar to a bee sting)
General healing time: 4 to 12 months
If you're looking for something more elaborate, a belly button bar could be perfect for you. These eye-catching pieces feature two jewelled, patterned, shaped or balled parts on either end of a curved bar. The bar is inserted into the piercing above the naval and an intricate or plain design (up to you) drops down to cover the entire belly button area.
A belly button ring looks similar to the hoops that you might wear in your ears. However, there are some differences. The jewellery is often secured using captive rings, to prevent unwanted snagging if you happen to brush against an object. The metal tends to be thicker than your standard earring hoop. Many navel rings also feature an intricate design or gem, which is the main point of focus when you're wearing the ring. You can buy rings with a clicker mechanism, which means you don't have to remove the head when inserting it.
If your eyes are the windows to your soul, think of your eyebrows as the curtains that frame that soul. An eyebrow piercing is a fun way to draw attention to your eyes, without going over the top. A hinged eyebrow ring looks like an ear hoop. It's often secured using a segmented hinged ring, which opens approximately a third of the ring. A hinged ring is ideal if you want to add dimension to your face in a subtle way. It's eye-catching, but doesn't compete for attention with your features.
Anticipated pain level for getting pierced: small amount (similar to a lower lobe piercing)
General healing time: 2 to 3 months
A labret piercing punctures the central point below your lower lip. It's popular among women and men alike. Many mistake this for a lip piercing, but it's not, since the standard labret piercing actually sits on the skin below your lip. As such, you can only see one bead on the outside of the mouth.
The typical labret set-up consists of the disk (flat section at the back of the piercing), the bead (the part of the stud visible from the outside the mouth) and the barbell (short middle section that passes through the lip, connecting the disk to the bead). Ivy Dayelle uses a Bioflex medical grade plastic disk backing, to protect your tooth enamel from damage.
It's also possible to get a vertical labret piercing, which goes through the lip and features a curved barbell to optimise comfort. You can see both sides of the barbell with the vertical labret. This involves perforating the lower lip and the space beneath it.
A horizontal labret piercing consists of two punctures in a horizontal line, along the lower lip. The beads sit next to each other, normally separated by one or two centimeters.
Anticipated pain level for getting pierced:
Standard labret piercing: small amount

Vertical labret piercing: moderate

Horizontal labret piercing: moderate
General healing time: three to four months
A nipple piercing is your little secret that nobody knows about, unless you decide to enlighten them!
Most piercings go through the nipple horizontally, but there are vertical and angled options too. If you have a low pain threshold, this is not for you, since you may feel tender in that area for some time.
Anticipated pain level for getting pierced: High! This is one of the most painful areas to get pierced.
General healing time: 6 to 12 months (if you're looking for a speedy recovery, this isn't for you)!
Nipple bars feature two designs (a "head" and a "tail") on either side of the bar. This is the most popular type of nipple jewellery. Bars tend to look subtle under clothing, for those who prefer to be discreet. They also don't move around as much as rings and clickers, which leads to faster healing times. Keep in mind that it's more difficult to accidentally hit or pull a nipple bar too.
Nipple rings are shaped like ear hoops. They can be simple or decorated, depending on your taste. Many are captive-bead rings, which means they're held in position by a ball, jewel, bead or pretty design (such as a snowflake). There are also seamless rings which feature clasps that don't completely close. Hinged clicker rings have a clicker mechanism that means you don't have to remove the bead or ball when inserting it. Segment rings provide a seamless look, because it isn't obvious where the clasp is located.
At Ivy Dayelle, you can purchase nipple captive rings, which aren't traditionally used for that area.
This latest trend takes advantage of a hinged bar to hold the jewellery in place. The clasp easily clicks or snaps shut after it's threaded into your piercing. Nipple clickers tend to stand out under your shirt, since they're larger and more eye-catching than nipple rings or bars. Designs often feature intricate filigree patterns and colourful jewels. These aren't widely available, but you can find them at Ivy Dayelle.
Imagine feeling the backing of your helix stud digging into your skin, every time your head hits the pillow.
Frustrating, right?
Earring backings aren't very comfortable, unfortunately.
Luckily this problem can be solved, with a little creativity.
We make sure that comfort and beauty go hand in hand at Ivy Dayelle, by fitting our jewellery with practical backings and clasps that aren't widely available:
Bioflex backing for helix and tragus piercings: flat, soft and hypoallergenic plastic that's quick and easy to put on and remove.

Butterfly safety backs on studs: a groove on the pin locks the backing into place, so you don't have to worry about losing your earring. These tend to only be found on high-quality studs.
There are also a number of projects in the pipeline, which will be available later this year:
Rook clicker placement: a smaller clicker that fits perfectly in the tiny rook section of your ear.

Nose wrap pin: a nose pin that looks like a ring and wraps around the nostril without connecting.

Clicker hook tool (available soon): a hook that helps you easily remove nose septums.
Our mission at Ivy Dayelle is to create top quality jewellery that you can wear anywhere, without spending a lot of money.
We put medical grade surgical steel at the core of every piece since it's strong and resists corrosion (unlike aluminum, zinc and tin). It also has low-allergenic properties, making it the perfect base for body and trend jewellery.
A pure 24-carat gold coating is then applied over the jewellery to create a lustrous finish.
The best part of this approach? You can wear our jewellery in the ocean, or at the gym, without worrying about it corroding or turning green!
We're certainly not the first company to tap into this innovative technology. Surgical steel is already used in fine body jewellery but tends to be coated with 18-carat gold, which has less purity than 24-carat gold. There also isn't much variety, for those seeking delicate designs.
Not only are our pieces affordable, we're also passionate about creating jewellery for women from all walks of life. Many people shy away from getting a piercing because they don't want to look "too punky".
Our designs appeal to women who long to wear bewitching pieces that allow them to be as subtle or daring as they like. Our style is distinctly feminine and we draw inspiration from the natural world and mythology.
Feel free to browse our website to see if anything catches your eye!