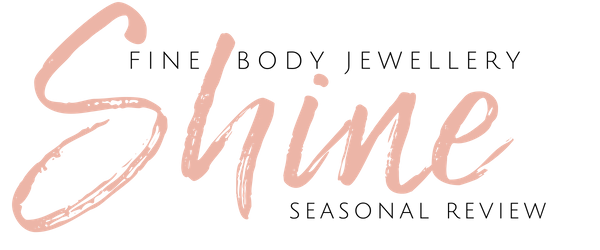 WINTER EDITION               2019

Winter is here, time to enjoy all the things wonderful about this time of year..... Ok, I know its cold but, let's be positive. Warm jackets, scarves and boots , staying inside and watching far too much Netflix, online shopping in our pj's, planning our next tropical escape oh AND catching up on the LATEST EDITION of SHINE . Welcome to the Winter edition of SHINE, Ivy Dayelle's Seasonal Review of Fine Body Jewellery. Why not get yourself comfortable and enjoy some YOU time. Read about the latest trends, innovative new products, helpful hints and tips and join the community of Gemms that share your love of adornment and unique expression of body piercing.  

So with a blink, here we are in Winter. For me, I have a love / hate relationship with this season. Through the hottest parts of Summer, I romanticize about rugging up in woolly scarves and wearing warm jackets, just imaging what it would feel like to be cold! Then autumn comes and I'm so excited about COMFORTABLY wearing jeans and boots again. However, by Winter, the harsh reality has set in. If it isn't the cold, dark mornings getting me down, its the fact that every one else seems to be holidaying in the tropics or worst still enjoying the European Summer - ahhhh 😩
I feel your pain, so in this edition, we hope to warm up your Winter Vibe. With FBJ inspiration to brighten up your day and ways to wear the SUNSHINE you have been missing.  
We look into the latest trend of BELLY HUGGIES, a jewellery reboot for the beloved belly piercing. We also showcase our innovative HOLD ME CURVE earring attachments. You'll never lose a chain earring again with this simple and secure system. Also we get down and detailed with all things TRAGUS. We answer all your questions that you have always wanted to ask and as always a chance for you to Win $50 of Ivy Dayelle jewellery in our GEMMS - Have your say.
From the Autumn edition, the voting is in and hands down, you guys are totally in love with the oh, so pretty - Rose Gold, so are we! We loved hearing your feedback and thoughts about your favourite jewellery colours. With all the comments, we thought we'd break the rules a little and giveaway 2 x $50 vouchers - Congrats to Kim and Corrine. Don't forget to have you say this edition for your chance to win too.
In other news, we have been busy little bees this month, preparing to release a range of new products. These will be announced over the coming weeks. Keep an eye out on our socials for more details and dates. In the meantime, here's a sneak peek from Behind the Scenes. While it is technically Winter, a beach photo shoot is still possible in this slice of paradise. Check out the awesome backdrop of Tea Tree Bay in Noosa's National Park - not a bad office #winternoosastyle. Thanks to our beautiful mermaid channeling Gemm - Harley Hamilton and Ethan for making the day so much fun, it seems almost embarrassing to call it work.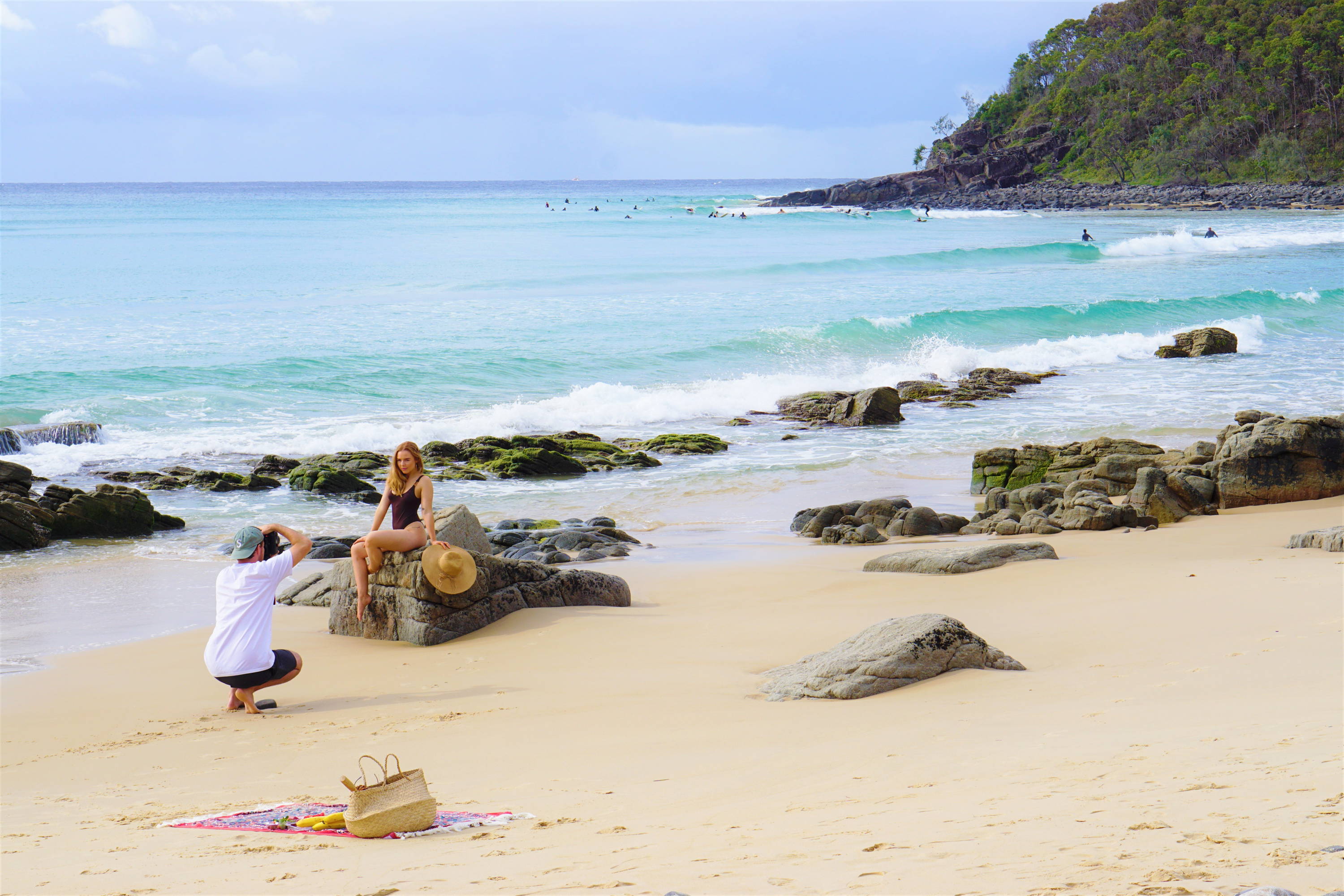 HARD AT IT - Our gorgeous Gemm Harley & the talented Ethan from @connoisseurphotography 
Finally, thanks for all the support that made our first edition of SHINE such a success. . We are so fortunate to have such a wonderful and supportive community of GEMMS. I hope you enjoy the Winter edition and just remember - only 6 months until Summer!!
Life is too short to be Dull, It's time for you to SHINE BRIGHT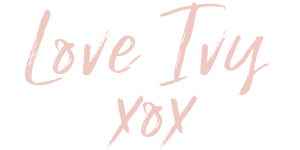 The most beautiful thing you can wear is confidence
Blake Lively
There was a time when an exposed mid-driff would cause a public stir, but as time passed, this once edgy look became socially acceptable. That was until the nineties embraced this rebellious call and took it a step further by shocking society and getting our navel pierced. Adoring our belly's with gorgeous over the top banana bars, dripping with chains and charms.
Brittany Spears' reigned supreme. She was the envy of every girl and the pin-up of her time. Popularising the piercing, making it THE must have accessory for every closet pop-star wanna be. Fast forward 20 years with some ups and downs, Brittany still looks amazing and The love for belly piercings remain. However, some things have changed, instead of the excessive pieces, the modern goddess is looking for a subtle, understated way to show off one this beloved piercing.
The chunky banana bars have been replaced with cute and comfortable rings. Just enough bling to suggest a hint of something special. Affectionately know as BELLY HUGGIES this latest trend is the perfect way to refresh your belly jewellery and update your look.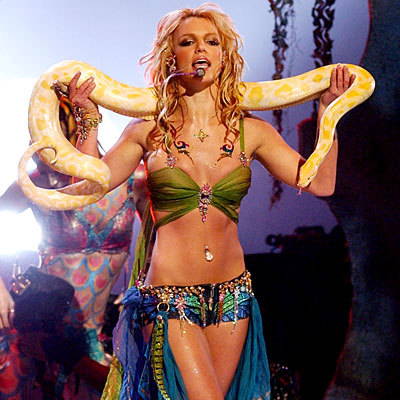 Our stunning captive belly ring SHIMMER is by far our most popular belly choice. After selling out over Summer, we are so excited to let you know they are back in stock. Available in Bright Gold, Rose Gold and for the first time ever - Titanium!!!!
Effortlessly glamorous, this crystal ball closure ring is the perfect answer for the need to shine. Brighten up the everyday into an occasion, it's a major wardrobe win. Summer bodies are made in Winter so use these pretty rings as your cold morning Inspo to remind you Summer will be here before you can say
"Brittany Spears is my Spirit Animal"
Remember DROP CHAIN EARRINGS. These earrings first appeared in the late Eighties and early Nineties, they were the go-to earring to complimented your best double denim or Lace (Madonna inspired) outfit.

You would also remember the constant worry of checking you had both earrings, as these little beauties had an awful habit of working out of your ear piercing. A victim of this myself, it resulted in me owning the largest collection of single earrings in the southern hemisphere! Seriously I think this is how the statement ONE EARRING trend started.
So now DROP CHAIN EARRINGS are back and some are still the same design of continuous chain. However, this isn't our first Rodeo......We've been there, done that, not doing it again.
Introducing the HOLD ME CURVE, a solid bend that sits comfortably in your ear piercing, eliminating chain movement and improves the security of the earring fitting. No need for constant checking, these earrings aren't going anywhere.
The curve works with the natural shape of the ear lobe and against the tendencies of the chain to move.
So it seems that everyone has gone and got their Tragus pierced and not only have you missed the boat but you didn't even know there was a Tragus boat in the first place. First guesses, a Tragus, it sounds like something you would cough up but actually it's a fun and subtle way to expand your earring collection.
A Tragus piercing is situated in the thick, firm flap of cartilage of the inner ear that covers your ear channel. It is usually placed in the centre of the space for comfort, safety and aesthetics, using either a micro-barbell or ring for jewellery
So now you're informed on the basics, let's find out the answers to the rest of your questions, like...
👉Give Me the Facts
👉Seriously, How Much Does It Hurt?
👉Tell Me Straight, How Long Before It's Healed?
👉Ok - Sounds Great, BUT Are There Any Risks?
👉How Much Will This Cost Me?
Now let's dive into these with some more detail and find out exactly how to get those pesky pieces out.
Congratulations to our Autumn winners
Kim Hair and Corinne Caston
It's that easy to win, now here's your chance to
HAVE YOUR SAY
Why not get your winter jewellery make-over paid by us,
make sure to let us know your thoughts for your chance to win.
$50 voucher. 
Here is this edition's question
What is your favourite vibe?
A Soft Bohemian  
B Edgy Geo-metrics
C Dainty Minimalism
Also let us know what piercings you have trouble finding jewellery for?
Winners will be announced on Facebook and Instagram before the next edition
Follow the links below for the latest info and inspo
Thanks!
This field is required
This field is required
This field is required