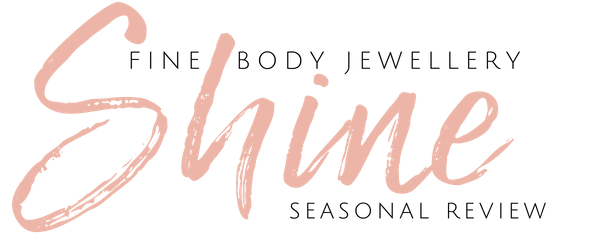 So while the last cold grasp of Winter slowly releases its hold, you can feel change is in the air. With the new season comes fresh beginnings and the promise of exciting times to come. Welcome to the Spring edition of SHINE, Ivy Dayelle's Seasonal Review of Fine Body Jewellery. Just like the natural world kick-starts back up, here's your chance to REBOOT your system. Time to be inspired, to learn and try something new.   Read about the latest trends, innovative new products, helpful hints and tips and join the community of Gemms that share your love of adornment and unique expression of body piercig.  

This year, Winter up here has been an absolute wonderland, warm days, cool nights and quiet beaches. You know you're onto a winner when you can work on your tan during your lunch break, so lucky to live in this slice of paradise. Even more so on a personal note with the recent threat of the recent Peregian Fires. While we were fortune to not be evacuated, living just outside the exclusion zone, we know many who were. The ferocity of the fire was sudden and terrifying. Without the super-human effects of the Emergency Services, it is not an exaggeration to say much of Peregian Beach would have been lost. It is a miracle that the damage and lost was limited to what it was. It has been a timely reminder to many of us, of what is truly valuable. Not to take the small things for granted and appreciate the friends, family and neighbours around us. Our thoughts are now with those communities in Northern NSW who are currently experiencing the devastating lost that bush-fires bring.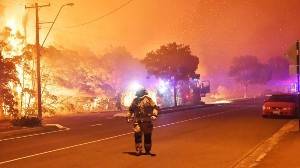 Source:News Corp Australia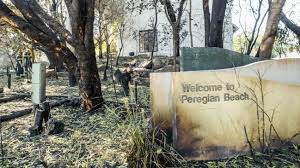 Source:News Corp Australia
With the start of this new season, I always feel a sense of inspiration with the warming weather. I've spent long enough in my self-imposed hibernation and now its time to get myself into gear and starting doing! It's the perfect chance to sweep out the cobwebs, stretch the wings and take a moment to enjoy the first buds blooming. I hope you enjoy the Spring Edition of the Fine Body Review, and are also inspired.
We look into the latest trend of DAINTY MINIMALISM, where grand-ma's saying LESS IS MORE rings true. We also showcase our innovative CLICKER TOOL the quick and handy must have for lovers of no fuss clicker jewellery. Also we get down and detailed with all things ROOK. We answer all your questions that you have always wanted to know and probably some stuff you didn't want to know if this fun and comprehensive placement guide.  
Quick question - How do you turn 2 cents into $50?? Easy - when we ask your opinion each edition in HAVE YOUR SAY, put your 2 cents in and go into the draw to win a $50 gift voucher!. How's that for some great investment advice 😂. Congrats to Shelley and Kyra who did just that from the Winter edition. For those who missed it, we wanted to know what your favourite vibe was at the moment.The voting was counted and it was a close one, but the vibe you're loving at the moment is DAINTY MINIMALISM with SOFT BOHEMIAN, coming in a very close second. To find out more about this growing latest trend,read more below. Don't forget to have you say this edition for your chance to win $50 of Ivy Dayelle jewellery in our GEMMS - Have your say
In the coming months I'm so excited to be launching a range of new products, including an awesome range of multi-use pieces that can be worn as you like. Also as festival season quickly approaches, we have some new, fun pieces that will put you in the perfect zone.
I hope you all get the chance to warm yourselves up out of your winter hibernation and start setting your sights on the new and exciting possibilities to come.
Life is too short to be Dull, It's time for you to SHINE BRIGHT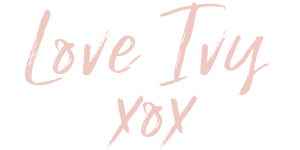 Simplicity is the ultimate sophistication
Leonardo Da Vinci
"Less Is More"
"Before you leave the house, take one accessory off"
"KISS - Keep It Simple Stupid"


These are the things my mother and grandmother would always say to me in my youth. I would try to leave the house wearing every piece of jewellery I owned, with a measure of big hair for good luck. At the time I thought their opinions were a wasted opportunity and in my mind, the only way to be the light of the party was to be as glitzy as a disco ball. Thankfully, somewhere along the way, I started listening to their advice and realised that you don't need to be a walking seizure trigger to get noticed.

Dainty Minimalism embraces this philosophy that by highlighting beautiful small pieces, the focus is directed in specific and purposeful ways to enhance your best features. By curating an understated look, you can choose which angles to work.   Dainty Minimalism style can be defined by pieces that are have a reduced gauge size of thickness and small detailed designs.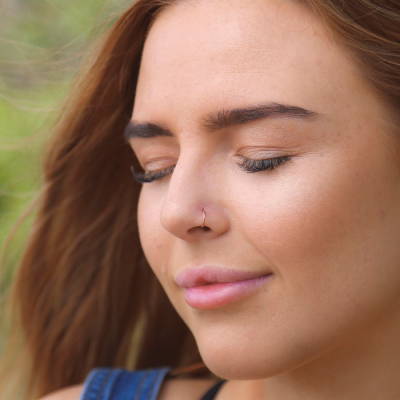 Our Gorgeous Gemm Harley is wearing SO SOFTLY DOES IT in Rose Gold
Don't be fooled into thinking that Dainty Minimalism is boring and you will feel unable to express your uniqueness. Think of it more like a game of hide and seek. Make it a bit of a challenge for others to notice your accessorized style. Its such a refreshing surprise to see a gorgeous detailed piece that you didn't even see earlier. This spring is the perfect time to experiment with this fun style. Give your style a Dainty Minimalism MAKEOVER and see if you can get noticed more by trying less.
SHOW ME OFF  
Nose // Lobes // Helix // Tragus // Rook // Eye Brow // Septum
SIZE
6mm Diameter
ATTACHMENT
"Hinged Segment Ring" secures like a sleeper
GAUGE
18 // 1.0mm
IMPORTANT
Sold as a Single (contains 1 Ring) This ring is seriously small! Please double check the size is right for you ❤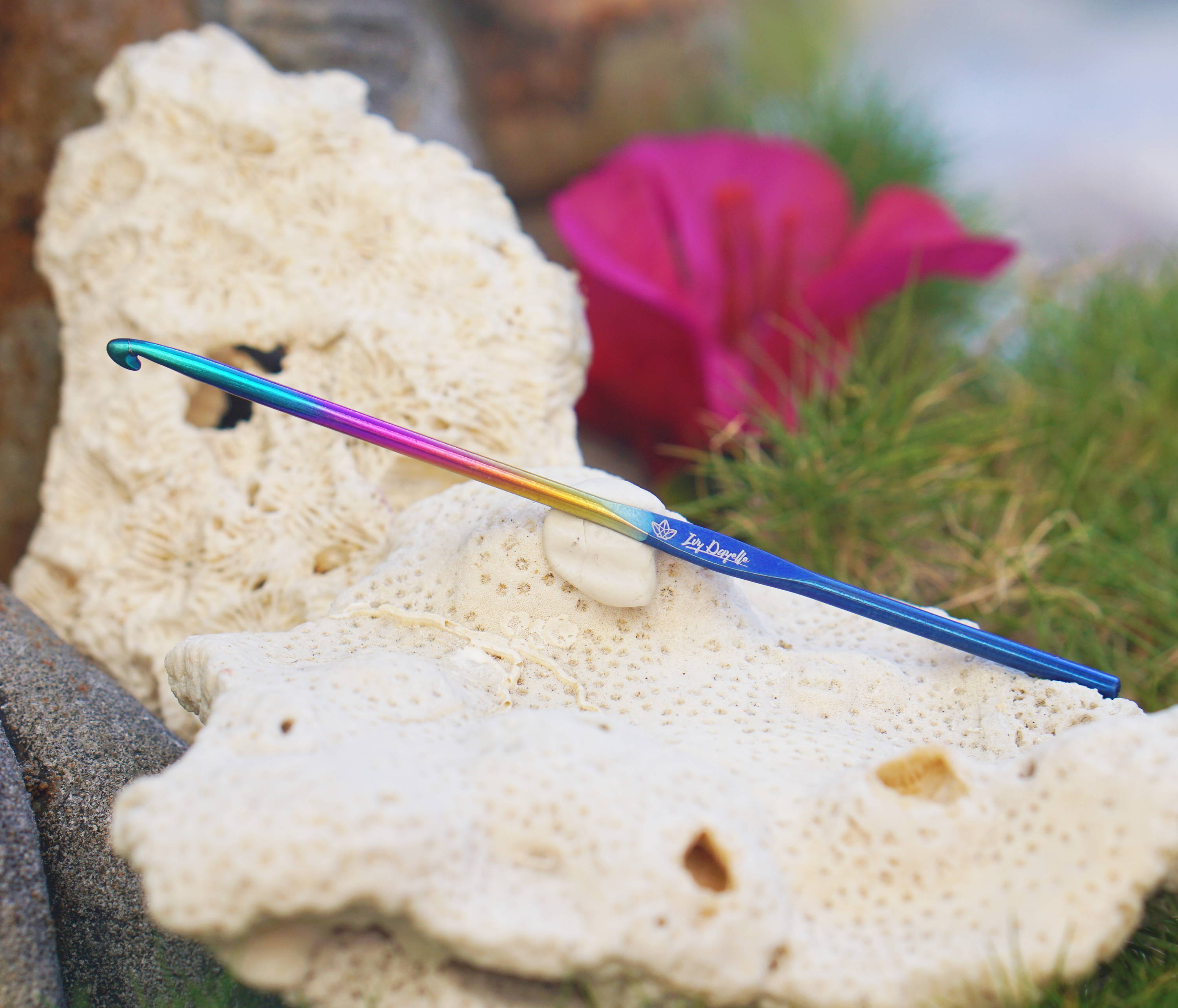 We love Clickers! What's not there to love. Super quick to fit, secure and best of all no fiddly barbell balls.
HOWEVER... if you have every tried to open one of these little beauties in a sensitive spot or one with not much space you know that sometimes this can turn into a love / hate relationship. We hear your pain, we know, because it's happened to us.
So rather than put up with it, let us come to the rescue and introduce you to new best friend.... The Ivy Dayelle - Clicker Tool 
This handy tool neatly hooks onto the arm of clicker and using the magic of physics - the extended leverage means, with focused force upwards the clicker opens. So less effect from you and no more sticking awkward fingers where they don't below.
Just when you thought you had heard of them all, piercers have got creative and come up with yet another piercing placement. The Rook is an ear piercing with the unique feature of being one of the only surface ear piercings, meaning that the jewellery does not go front to back through the ear but is limited to piercing the cartilage ridge only. So if you are looking to expand your ear candy story, read on to find out more about this interesting addition.
A Rook piercing is situated in the thick, firm ridge of cartilage called the Inferior Crus on the upper ear between the spaces of the Fossa and the Inner Conch. It is located directly above the inner ear. It is pierced vertically, usually in the centre of the space for comfort, safety and aesthetics, using either a micro-barbell or ring for jewellery.
So now you're informed on the basics, let's find out the answers to the rest of your questions, like...
👉Give Me the Facts
👉Seriously, How Much Does It Hurt?
👉Tell Me Straight, How Long Before It's Healed?
👉Ok - Sounds Great, BUT Are There Any Risks?
👉How Much Will This Cost Me?
Now let's dive into these with some more detail
Congratulations to our Winter winners
Shelly and Kyra
It's that easy to win, now here's your chance to
HAVE YOUR SAY
Fancy getting Festival Ready on us?
Let us know your thoughts for your chance to win.
$50 voucher. 
Here is this edition's question
What is your favourite Spring Event ?
A - Melbourne Cup
B - Halloween
C - Footy Finals
Also let us know what piercings you have trouble finding jewellery for?
Winners will be announced on Facebook and Instagram before the next edition
Follow the links below for the latest info and inspo
Thanks!
This field is required
This field is required
This field is required