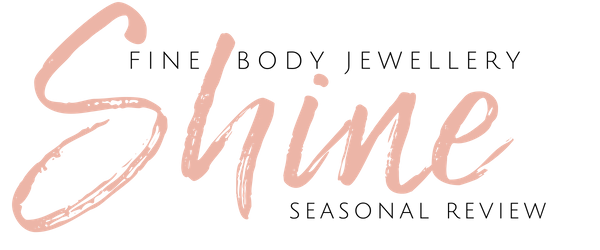 While the sun and fun of Summer may be but a fond memory, we have some ways to bring the sunshine into your Autumn days and keep that Summer feeling going . Welcome to the SHINE, Ivy Dayelle's Seasonal Review of Fine Body Jewellery. Here you will find the latest trends, innovative new products, helpful hints and tips and a community of Gemms that share your love of adornment and unique expression of body piercing.  

Welcome to our first edition of SHINE. We are so excited to bring you a fun and informative one stop review, for all your Piercing and Body Jewellery needs.
Firstly, can I offer you a massive 'virtual' hug for merely being here. We understand that unlike other fashion choices, getting a piecing requires a certain level of commitment not everyone is willing to make. From the bravery of the piercing itself, to the patience of the healing process and ultimately the courage at times to stand up for your decisions against the 'Judgie McGee's' of this world. Congratulations on your grit & determination and WELCOME to the Gemms. Sounds like all the hard work is behind you.. right? Unfortunately, what do you do when your expectations for your piercing vision are let down by the lack of information, education and Body Jewellery options available. You're not alone, we feel your pain, that's actually how Ivy Dayelle began...
Our mission is to give you a choice of delicate, beautiful and feminine jewellery that is in tune with your vision of beauty. We strive to provide you the ability to express yourself in a way that meets your desires and lives up to your expectations.
With more and more people of all ages experimenting with body piercing, there is a growing acceptance and acknowledgement in our society. We are committed to spread the message that body jewellery is a beautiful and feminine expression of our personalities and not some sort of rebellious shock value stunt.  
So with that said, we look forward to delivering the latest trends in FBJ expression, keeping you up to date with exciting developments and product innovations that improve our pierced experience, share our exclusive tips and hints with you to help you hack your way through the day and most importantly offer a space for you the GEMMS. To feel free to ask questions, give feedback, suggest ideas, join our journey with collaborations and have some fun with friends along the way.  
Life is too short to be Dull, It's time for you to SHINE BRIGHT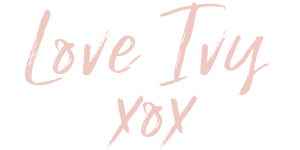 Beauty begins the moment you decide to be yourself
Coco Channel
Our body jewellery tells a story about us without speaking. What is your body jewellery saying about you? If you are like most, you are probably wearing the same jewellery that you were pierced with or you can't remember the last time you changed it. Your piercings are an extension of your individual expression and should reflect your style and personality.
The term 'Ear Candy' describes the curated combination of sweet jewellery pieces that capture and convey your own vibe. They can be any mix of studs, hoops, cuffs and earrings. Time to spice things up and discover your story - whether it's a pretty floral story or a glitter of bling based pieces. Explore our range - we have something to suit everyone from classic to daring.
Stop accepting dull and embrace that you are meant to SHINE BRIGHT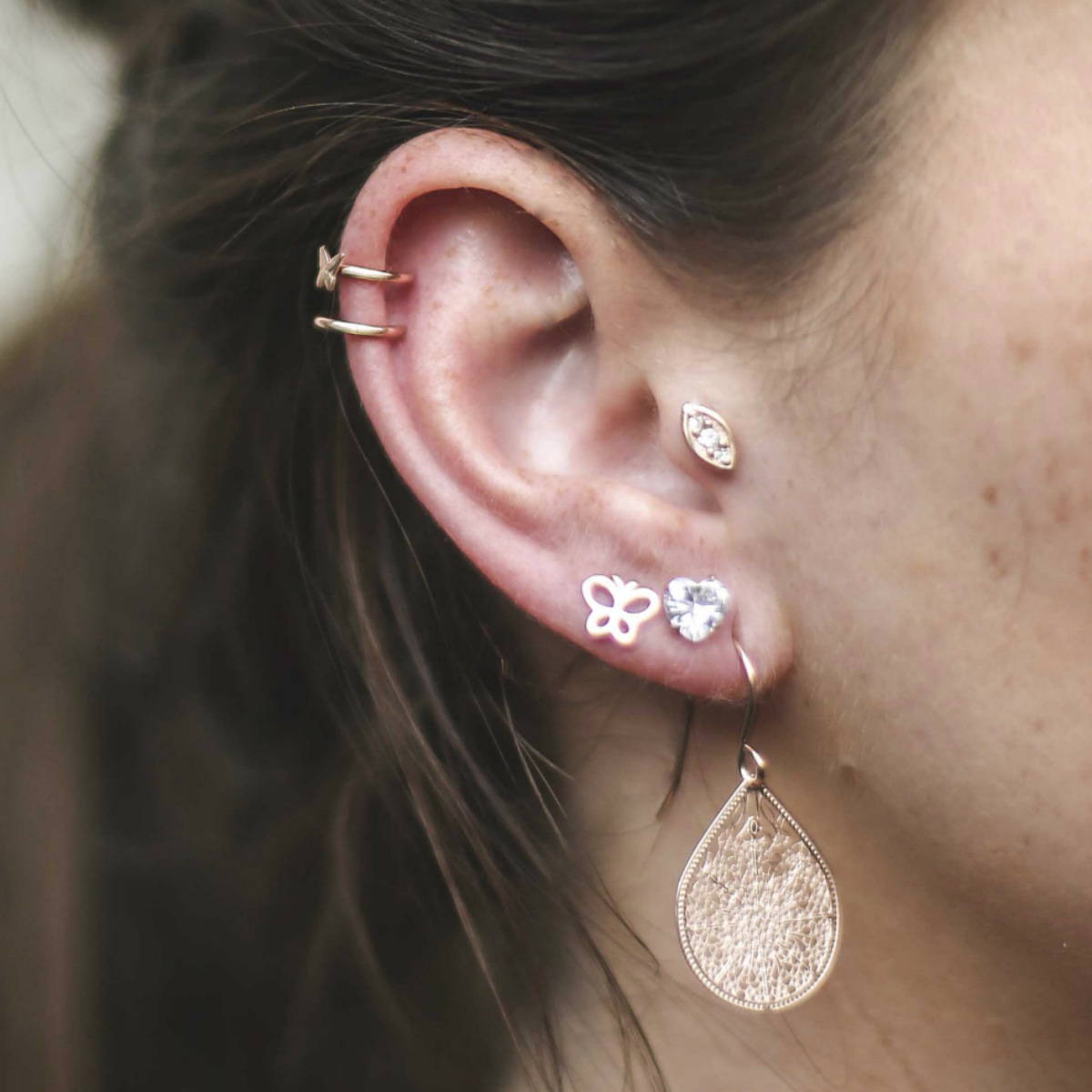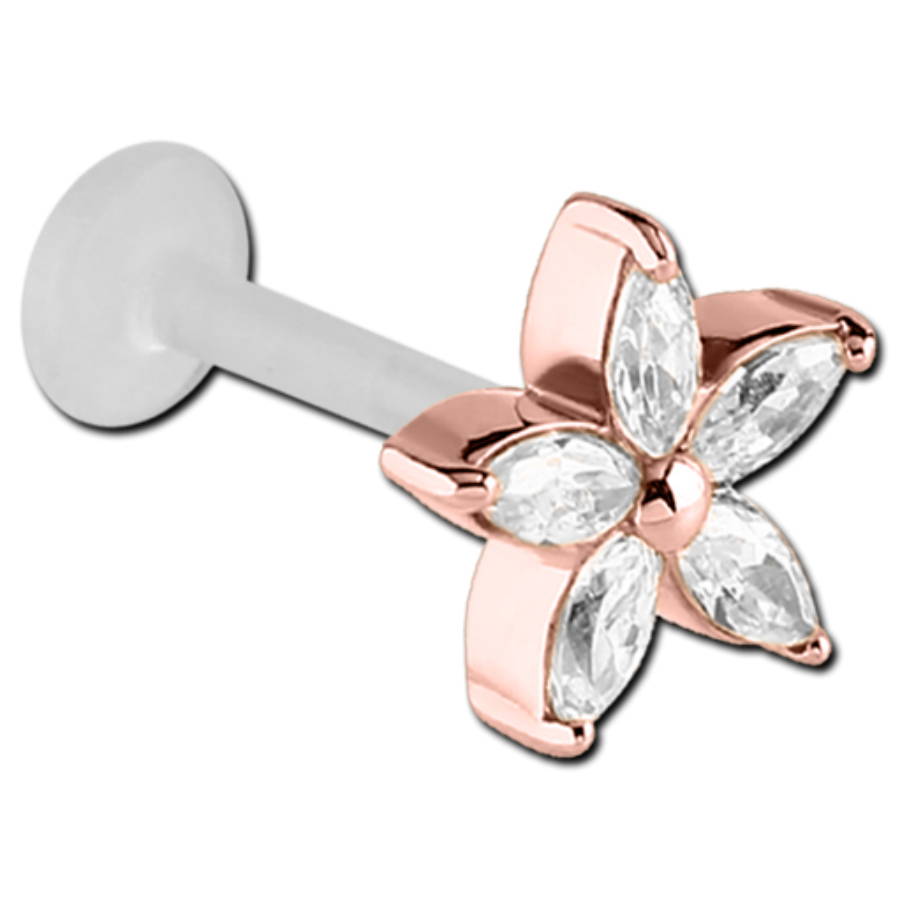 Traditionally having cartilage piercings meant dealing with the painful problem of the backs digging into your head and the nuisance of trying to tighten tiny balls onto fiddly treads. Those days are gone! Say good-bye to frustration and HELLO to easy to fit, secure and comfortable backings.
All our cartilage studs use a Bioflex comfort back fastening . Bioflex is a medical grade soft plastic which is the same backing that has been used for years with Labret piercings.

But with Bioflex backings, no more. They are extremely comfortable to wear especially if you have any higher cartilage, they're hypo-allergic and quick and easy to put in.

So, it's time to change your body jewellery, only one problem – It won't come out. You're not alone. The number one reason people leave in body jewellery well after they can change, is that they have trouble taking it out.  
However, this shouldn't be an excuse not to change your body jewellery. Here's 5 great tips to help change your body jewellery easily and painlessly
Be Informed – Information is Power
Remember the Golden Rule - Tightie Rightie, Lefty Loosey
Get Traction - Body Jewellery is Super Slippery
Call Your Wingman as Backup - Sometimes it isn't a One-Person Job
Bring in the Professionals - Not Giving Up, Just Giving In
Now let's dive into these with some more detail and find out exactly how to get those pesky pieces out.
Here's your chance to HAVE YOUR SAY and get rewarded for it.
Let us know your thoughts for a chance to win a
$50 voucher. 
Heads up we will only use your email to contact you if you win and not a sneaky way to put you on our mailing list
What is your favourite metal of Jewellery to wear?
A Bright Gold
B Rose Gold
C Titanium
Winners will be announced on Facebook and Instagram before the next edition
Follow the links below for the latest info and inspo
Thanks!
This field is required
This field is required
This field is required